pot trading volume at Binance, the world's largest cryptocurrency exchange, has fallen for a second straight month in April, dropping 48% amid declining transaction levels across the industry, according to CCData. The exchange's market share also fell for a second month, to 46%.
Binance's April volume dropped to $287 billion, the second-lowest level since 2021. However, the decline in spot trading volume isn't unique to Binance. Spot trading volume on centralized exchanges overall fell 40% to the lowest level since December.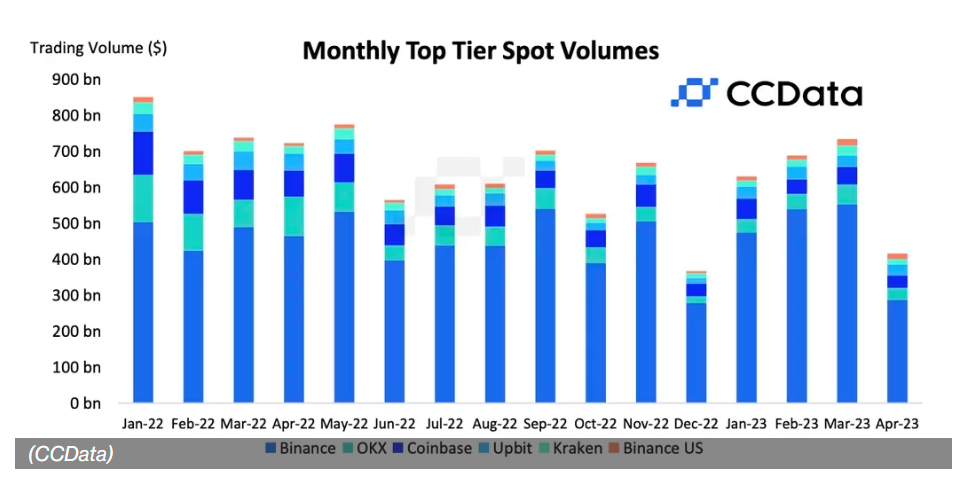 The uncertainty surrounding macroeconomic conditions, such as looming recession threats, alongside the collapse of several U.S. banks contributed to the declining volumes, according to CCData. Despite the decrease, Binance remains the largest exchange.
Coinbase and OKX, the second- and third-ranked by volume, accounted for only 5.60% and 5.39% of total spot trading, respectively.